Imagine this scenario (I know you can): You walk into Sephora to browse, maybe to try out a new lipstick or swatch that newly released eyeshadow palette (I'm looking at you, Anastasia Beverly Hills), and you walk out with a shopping bag of products worth more than next month's rent.

Sound familiar? You should keep on reading.
Spending all of my money on Sephora isn't feasible. I've come to terms with that fact, and accepted that sometimes prioritizing groceries over makeup might be necessary. I don't trust myself around a Shoppers either - there's no such thing as window shopping for makeup. That leaves me with only one option if I want to be thrifty for makeup - shopping online, hopefully for cheap.
Buying discounted makeup online is a hit-or-miss. You could luck out with a great deal on Urban Decay, or you could be stuck with a badly made dupe that breaks apart when you open it. Here's an updated list of where you should shop for good, and discounted, makeup online!
---
Shop Miss-A
Think an online Dollarama, but for makeup. Try not to spend all of your money there at once, please. Shop Miss-A carries products from their own AOA collection, as well as discounted brands like ELF and LA Colors. You can find an entire face of makeup, from your primer to your finishing powder, and everything you'd need in between - brushes, tools, and accessories.

(nearly) Everything is $1. Which, of course, makes me think that there's a catch. No company can sell $1 makeup online that's actually of reputable quality. Shop Miss-A features customer reviews on their own site, none of which scream scam or horrible product. A quick Google search provided a couple reviews and forums where nobody complained about being ripped off, so I'm sold.
Shop Miss-A is a US-based site, so it's a $1 USD, but about $1.30 CAD. They're certified cruelty free from PETA, and shipping to Canada starts at $5.95 USD.
This 10-Piece PLUSH Faux Mink Brush Set is only $10 USD, and includes five essential eyeshadow brushes, as well as five essential face brushes. You'll also get an AOA branded leather brush roll to store your brushes!
The AOA Wonder Matte Liquid Lipstick is only a $1 USD, and provides a long wearing and matte finish. You can pick from 24 different shades, and I did the math for you - buying the entire collection and shipping to Canada would cost just a little more than a lipstick at Sephora. How's that for value?
---
Makeup Revolution
If you're as obsessed with makeup as I am, then upon first glance at Makeup Revolution's website, you'll be able to see Dupe Central. They have a whole Chocolate Bar palette range, a little too reminiscent of Too Faced's Chocolate Bar palette collection, down to the colour range and the packaging. Whether you're looking for a dupe of Revlon's eyeshadow palettes, Anastasia Beverly Hill contouring palette, or Kylie Jenner's Lip Kit, this is where you want to shop.
It's worth it not just for the sheer similarity. Makeup Revolution's products are good, almost living up to the original's quality in comparison but often costing less than half the price. The website lists prices in USD but you can qualify for free shipping with orders over $60 CAD - I'd recommend having a currency converter open on the side.
If this Revolution Iconic Lights and Contour Pro Palette reminds you of Kat Von D's Shade and Light Contouring Palette, that's because it's virtually the same. I own one myself, and at the $15 price point, it's definitely worth it.
Get this Revolution Pro Brow Pomade if you're a fan of Anastasia Beverly Hill's iconic dip-brow pomade, but don't want to spend $23 for a brow product, and spend only $7 instead. "

---
BH Cosmetics
One of the rare makeup sites on the internet that combines a wide range of good quality products with reasonable prices - yes, they exist. BH Cosmetics has a huge range of palettes for your eyes and face. If you're looking to expand your skills and want to play around with a wide range of colours, you should definitely look into BH Cosmetics. Most of their products are vegan and certified cruelty-free too - you can check each product for it's individual qualities easily on the product page!
For $35, you can invest in the Haul palette and get 35 different eyeshadow shades - it doesn't get any cheaper at $1 per eyeshadow! Like Makeup Revolution, you'll be able to find a ton of dupes for your favourite higher-end brands. Since it's a US based site, you be wary of the currency exchange, but even then you're getting a full eyeshadow palette for under $20! You can qualify for free shipping on international orders over $75!
If you want to play with brighter colours but don't want to drop too much money for eyeshadows you might not wear everyday, this Take Me Back to Brazil Palette has 35 pigmented bright and bold colours. It includes both mattes and shimmers, as well as a black shade to darken any shade you want. Also, it's only $18!
I personally love this Nouveau Neutrals Palette. It has 26 beautiful neutral and pink shades, perfect for any warm summer look. With every makeup company coming out with a rose-hued palette, you're getting bang for your buck with this one - only $16 for 26 shades!
---
Well.ca
You can get well on your way (wink, wink, nudge, nudge) to new and reasonably priced beauty products here. Not only will you find your favourite drugstore brands like CoverGirl, L'Oreal Paris, and Maybelline, you'll also find cheaper brands that we don't see often in our neighbourhood Shoppers Drug Mart. That includes Wet n Wild, which you can get in dollar stores across the US. Other brands that they carry are frequently cheaper than what you'd find them for actually in-store.
But where Well.ca wins my vote is in its detail. If you're looking for a dark-brown waterproof version of a mascara you tried once, you can probably find it here. If you want to find cruelty-free, vegan, organic, natural, fair-trade, and Canadian-made products, you can easily navigate the site for your preference. You'll get free shipping on orders over $35, and if you refer a friend, both of you get $10!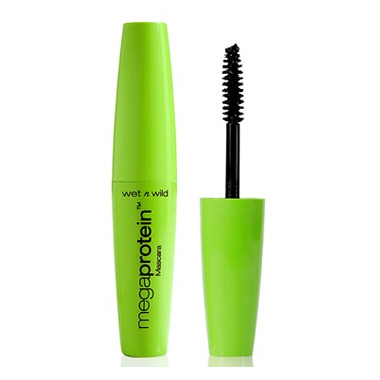 Get Wet n Wild's Mega Protein Mascara in Very Black for only $2.39! That's cheaper than getting on the subway here in Toronto. Ingredients like soy and wheat protein, acai oil, and D-Panthenol help to keep your lashes healthy and protects them at the same time.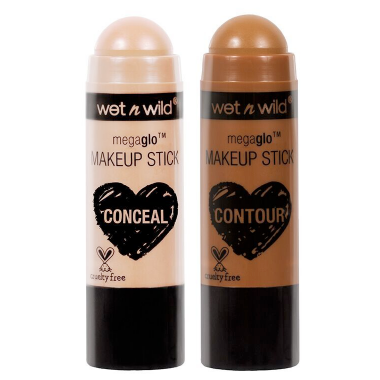 These MegaGlo Conceal and Contour Sticks from Wet n Wild are the perfect size to fit into your purse, and they only cost $4.79! You can pick between five different shades, and I'd recommend blending them out with a beauty blender or your fingers for the most natural look.

---
Sale Event
One of my biggest pet peeves when finding discounted makeup or looking for tips on finding discounted makeup is the assumption that drugstore makeup in Canada is cheap. It's definitely not. Buying your makeup at Shoppers and buying it at Sephora are comparable, so finding a site like Sale Event was a revelation. You can find brands like Revlon, Maybelline, Almay, CoverGirl, and L'Oreal Paris for a fraction of the cost you'd see in stores. The downside is that finding your shade in a particular product might be hard, considering there's limited options available.
Sale Event carries eye and face makeup, lip products, as well as nails, skin care, and hair care. They frequently run Weekly Deals, where you can buy a Revlon Colourburst Balm Stain for as little as $2.99!
Get free shipping on all your orders over $30!
These Revlon Ultra HD Matte Lipcolours have been my go-to matte lip since they were released. They're creamy, but dry down to a velvet-matte finish without drying your lips. Get them for $6 each!

L'Oreal Paris Colour Riche Eye Shadows are packed in a neat little compact that you can throw into your purse and touch up as you go. They include four different shades for a complete eye look, from your base to your crease shade. Get them in six different shade ranges for $4.99 each!
---
e.l.f Cosmetics
No, it's not makeup from elves in Lord in the Rings (though looking at Legolas' skin, I'd love to know what foundation he was using). I wouldn't call e.l.f Cosmetics a dollar-store brand, considering they're available in Shoppers here in Canada. But if you compare the in-store Canadian prices to the online USD prices, you'll find that it's often cheaper to buy online. And buy everything, you should.
e.l.f is the perfect place for getting your starter makeup bag ready, because you can do all of it for under $50. From foundations to lipsticks and eyeshadows, e.l.f. sells everything. Personally, I stand by their Lip Exfoliators. Not necessarily a makeup product, but nothing else has made my lips shed dry skin like these have!
You'll get a shipping credit of $4.95 on orders over $25 (but you're still paying $2.50 for shipping, and be wary of duties).
This Contour Palette in Dark/Deep has gorgeous shimmer and matte shades for contouring, bronzing, and highlighting. You can turn it into a multipurpose product, because these four shades will make gorgeous eyeshadows as well. Get this or the Light/Medium palette for only $6!

This blush reminds me of NARS' blushes, not just for its packaging, but for the muted, pink and berry shades. The slight hint of shimmer will add some brightness to your cheeks with this everyday Blush in Berry Merry. Did I mention it's only $3? Because it is.
---
Still Looking? Check These Out!
If there is a makeup product in particular you want, I'd recommend checking out Amazon and Walmart before you delve deeper into the hunt. More often than not, it'll be available there and for a good price too. If you still can't find anything, here's some other sites that I love scouring for discounted makeup.
The Shopping Channel
That's right, folks - it's not just infomercial. TSC has 400+ beauty and makeup products. Most, if not all, are on discount, so you know you're getting a good deal! They carry brands like It Cosmetics, L'Occitane, Real Techniques, and Stila. Check out the Clearance for some great deals.
Cosmetics Now
It's not often you see brands like NARS, Clinique, or Urban Decay on discount, but Cosmetics Now has those brands, and many more high-end products on sale. They have wide variety of product ranges, from eye pencils to lip gloss to fragrance and skincare.
ColourPop
The originators of the Lip Kit - in my opinion, at least. ColourPop's matte liquid lipsticks are matte enough that you'll feel like there's a desert on your face, but in a good way. They're in USD, but all lipsticks cost only $6. Their eye pigments, equally as good, cost only $5. ColourPop has expanded into concealers and foundations recently, with the foundation costing $12 and concealer costing $6!
Obsessed Canada
Discounted makeup brushes are a rare find. You can either spend over $50 on overpriced brushes at Sephora, or you can spend $10 on cheap brushes from AliExpress. The in-between is Obsessed Canada, where you can get products from Real Techniques, Sigma Beauty, Beauty Blender, at a fraction of the original cost.
DH Gate
Shopping on DH Gate is a bit like Russian Roulette, where all but one are bad products and you can occasionally find a diamond in the rough. These Chinese wholesale dupes shouldn't be immediately trusted for quality, but with most products costing under $1, I'm willing to take the risk and buy them (and wait three months for
---
If you find a great place for discounted makeup online, be sure to let me know in the comments so I can spend all of my money there!