Once upon a time, a young and impressional recent adult, full of hopeful dreams and far-fetched plans of being able to afford a house in the GTA, signed up for a credit card. The rest, as they say, is history.

I've heard this story before.

Everyone has. You see it in newspapers, on the internet, and with your friends. A couple quick words from a bank teller and you're knee deep in credit card debt. But then, on the other end of the spectrum, you see your friends using their points and miles for a quick trip to Mexico. Or you see that flashy gold American Express peeking out of someone's wallet and think, what are they getting that I'm not? Why are you paying off interest charges while they're getting concierge service from Amex?
Maybe it's because they're smarter...

Maybe. Or just maybe, you could've signed up for a credit card with better offers and rewards.
Okay, so which one?

Jeez Louise, I'm getting to it! From travel rewards to cash back offers, we've listed all the best credit card offers available for Canadians in 2019 below.

Best Travel Credit Cards
It's a whole new world...of travel insurance, rewards, and much more? If you're a frequent flyer or aspire to be, consider getting a credit card that will give you travel points on every dollar spent on every day purchases. You could redeem those points on flights, hotels, rentals, airport parking and more! The other benefit of travel credit cards are the insurance policies that could cover trip cancellation, flight delays, and more if you book with your credit card.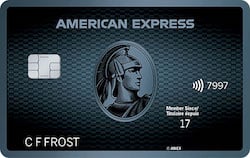 Other Travel Credit Cards
---
Best Cash Back Credit Cards
What's better than earning money for spending it? Very few things, I agree. Credit cards on the market offer anywhere from 1% to up to 4% cash back for your purchases, and it's usually once per year. You can earn it as a credit to your card or a cheque through the mail, though the first is more common. Cash back is usually provided on eligible purchases, including dining and groceries, entertainment, and occasionally travel.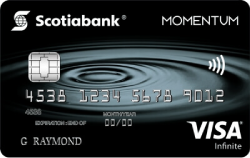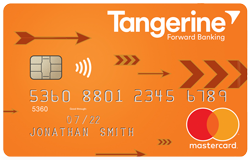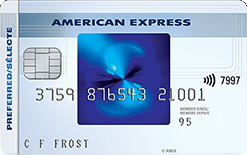 Other Cash Back Credit Cards
---

Best No-Foreign Transaction Fee Card
If you're a frequent traveller, or just a frequent shopper of websites in the States, you could be facing hefty foreign transaction fees (up to 2.5% for each transaction) which could build up pretty quickly. So here's the cards to pick if you want to save on spending in foreign currency!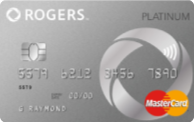 Before you start questioning my sanity, because the Rogers Platinum Mastercard does charge 2.5% fees on purchases made in foreign currency, let me say that they also offer 3% unlimited cash back on all purchases made in foreign currency. So with a little bit of math, that means you get a net of 0.5% cash back on foreign currency purchases! In addition, you can also earn 1.25% cash back on all other eligible purchases and pay $0 Annual Fee.
---

Best Student Credit Card
You're in school, probably have no credit built up yet and are maybe starting out your first job. Getting a credit card doesn't sound easy in that scenario, unless you're getting this card.
This card doesn't require a proof of income, nor does it have an annual fee. On top of that, you can earn cash back on all credit card purchases! Earn 4% in your first four months, and 1% after that. You'll also get exclusive SPC discounts at hundreds of stores, purchase protection, and extended warranty!
---


Best Credit Repair Credit Cards
Life is hard, and sometimes you do things that you maybe shouldn't have. That doesn't mean you shouldn't be able to fix your mistakes, including those related to credit scores. This credit cards will help you with that.
With this card, you can improve your credit score no matter how terrible it is. You're eligible to apply no matter how bad or non-existent your credit is. The only requirement is a security deposit, which is also your credit limit. You can deposit a minimum of $200 to a maximum of $10,000 and use the card to establish good credit. Repayment behaviour is reported more frequently to credit unions, which means it's even faster to establish credit than other cards. The interest rate is lower than other cards, at 17.99% compared to everyone else's 19.99% and you pay only a $12.95 Annual Fee.
---
So after all of that, I know you have an abundance of options on which credit card to pick from. That doesn't mean you should apply for a new credit card. Choosing and Applying for a Credit Card from Citizens Advice is a great source to help you find the credit card that's good for you.

The advice may be from the UK, but if you get a travel rewards card, you could be in the UK soon too!