We love everything about birthdays including the excitement, fun, and all the desserts we can binge on. But, the thing we love the most about birthdays is getting free stuff! So, if your birthday is coming up and you want to pick up some extra treats, keep reading!
Most birthday freebies can be received via email when you sign up for a store's mailing list, loyalty program, or by downloading their app. We have complied an ultimate list of birthday freebies including food, desserts, drinks, makeup, and lots more. If your special day is coming up and you want to take advantage of these amazing offers, be sure to head over to some of these major retailers and restaurants before your big day arrives!
We've had our share of the generic birthday celebrations, with some meals with friends, selfies with cakes, a bit of dancing, and possibly the (last) round of shots that you would rather forget. This year, try something different and instead of planning a birthday with epic proportions. Take this opportunity to opt for a birthday celebration that revolves around collecting free stuff from all your favourite places.
Some of these birthday freebies will require you to sign up ahead of time, so check in advance to confirm that the offer is still valid at the time of your birthday.
So, without further ado, here's our ultimate list of the 15 best places for birthday freebies in Canada:
---
1. Pinkberry
If your birthday comes up during these hot summer months, head over to Pinkberry and cool down with a cup of free frozen yogurt!
Sign up for their loyalty program by downloading the Pinkberry mobile app or grab a PinkCard at a participating store to register. Enjoy a free small yogurt with toppings on your birthday!
---
2. Sephora
We love Sephora's matte lipsticks, highlighters, and bronzers, but are you really a makeup lover if you don't take advantage of their free makeup samples and birthday minis!

Celebrate with a free gift of minis from Beauty Insider. You can choose your set in store or online at checkout any time during your birthday month! You must be a Insider Beauty subscriber to redeem this offer.
---
3. Starbucks
As the weather gets warmer, there's nothing better thank a ice cold blended beverage from Starbucks! If your birthday is around the corner, head over to Starbucks and grab yourself a free drink to celebrate!

All My Starbucks Rewards members get a free beverage or treat to celebrate their birthday. To qualify, you must join 30 days before your birthday. You will receive an email a few days before your birthday reminding you of your reward.
---
4. AEO & Aerie
Our lingerie drawer never seems to be full, and there's always room for some new bras and bralettes. If your birthday is coming up and you need to stock up on some new lingerie, head to AEO & Aerie for some great discounts!
Sign up for AEO Rewards and receive a 15% off birthday coupon on your birthday! Use your rewards coupon in stores and online!
---
5. Krispy Kreme
Since the dozen for a dollar deal is now gone, we'll just have to do with Krispy Kreme's birthday giveaway.
Download the Krispy Kreme mobile app and sign up to earn points and enjoy a free gift (doughnut) for your birthday!
---
6. Godiva Chocolate
You can never say no to a piece of chocolate, specially when it's some free chocolate from our favourite chocolatier!
Become a member today and gain instant access to exclusive benefits. Get a free birthday chocolate every year with this offer!
---
7. Cinnabon
We love all things sweet, especially when it's a free minibon roll from Cinnabon! We know we shouldn't have the large size, which is why no one can stop us from binging on the minibon!
Join Club Cinnabon and get a taste of the sweet life with a coupon for one free minibon roll at participating bakeries. You will receive a special present on your birthday to help you celebrate!
---
8. The Cheesecake Factory
Dessert is our favourite part of celebrating birthdays! So why not take this opportunity to get a free treat and make this occasion even more memorable!
Get a free ice cream treat on your birthday at The Cheesecake Factory. Just tell your server that it's your birthday and get your free dessert!
---
9. Booster Juice
There are two kinds of people out there: the first kind like to indulge on sweet and sugary delights on their birthday, and the other kind like to sip on a healthy fruit or vegetable smoothie!
If you fall under the second group of people then you should become a part of the Booster Nation, and get a free birthday smoothie every year, just for being a loyal booster juice customer! Simply subscribe to the newsletter and every year you will be eligible for a birthday smoothie voucher!
---
10. Davids Tea
Picture yourself enjoying your birthday, doing all the things you've been planning to do for months. Now, picture yourself doing all that but with a cool, refreshing drink from Davids Tea in your hand, sounds much better right?

Become a frequent steeper member and earn free loose leaf tea. Tell them your birthday when you sign up and get a free cup of any tea on that day!
---
11. Boston Pizza
Pizza is an obligatory birthday meal, so pair it with a delicious dessert to make your birthday occasion a little more special!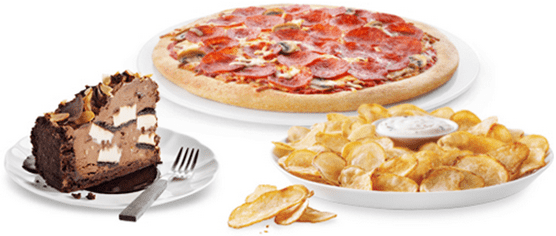 If you like great offers, you'll eat this right up! Join MyBP now and get a free dessert on your birthday when you dine-in at a participating Boston Pizza location.
---
12. Marble Slab Creamery
I scream, you scream, we all scream for ice cream! Grab a cone or cup of your favourite flavours and make your birthday a special one!

Join Marble Mail for the latest scoop on Canadian products, coupons, promotions, and contests! Plus, get special surprise offers ($5 off) on your birthday!
---
13. Montana's BBQ & Bar
Montana's is a great place to celebrate a birthday dinner with your friends and family! You can also get yourself a free dessert and satisfy your sweet tooth cravings!
Join the Grill Lover's Club and get exclusive offers, latest contests, and promotions when you join the club. You'll also get a free antojitos or free spinach dip! Celebrate your birthday and get a free birthday dessert.
---
14. Disney
No matter how old we grow, Disney movies will always will always remain our absolute favourite. So, why not take this chance to score a free movie and spend your birthday watching your favourite flicks!
Register for the movie rewards at Disney and get a free Blue-ray credit on you birthday! Movie night just got a whole lot cozier!
---
15. Chapters Indigo
Some of us might prefer spending our birthday in our cozy beds, curled up with a great book. Well, Chapters Indigo has some amazing rewards in store for you!


Join Plum rewards for free and enjoy 250 plum points! Earn 5 points for every dollar spent and redeem them in-store, online, and on the mobile app. Receive bonus rewards (500 points) on your birthday!
---
We hope these freebies make your birthday celebrations even more delightful — Happy Birthday!