This haunted month of fear and fun is one to be spent well. Don't leave behind the thrill leading up to October 31st in your childhood. There are still many ways to enjoy Halloween asides from the traditional trick-or-treating and Halloween Haunt. Here are some ideas for how you can spend the holiday, whether you prefer to do it alone or with friends!
---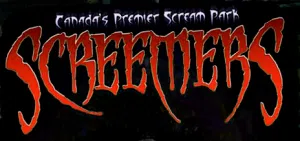 Located in Exhibition Place in the Elizabeth building, Screemers is Toronto's own Halloween attraction. It's the place for thrill and fear seekers, with haunted houses, mazes, rides, and shows that will force all the scream out of you. If that's not enough, go for the zombies, because what is Halloween without zombies?
---
If you're interested in something more "sophisticated" or faint-hearted, here's another idea for a night out. Join the ROM for their Friday Night Live, Halloween edition! It's the regular ROM experience, but spookified. Get access to the haunting new exhibition Spiders: Fear & Fascination. After you're done with the exhibition, you can get transformed into monster, watch the Scarlett LaFlamme Burlesque: Monsters, listen to freaky tunes from The House of Haunt and many more!

---
Are you a horror fan all-year around instead of just during the month of October? Are you not interested in running or being chased? Yeah, I get the feeling, having fun doesn't need to be so exhausting. Instead, check out Horror-Rama, a horror convention where you can check out tons of horror-related booths and during your downtime visit the Film Fest! Ride the waves of Halloween into November and check out the convention!
---
For an immersive experience, check out the highly-acclaimed Legend of Horror. Find out what happens when the Casa Loma is transformed under the eerie night. Walkthrough the castle grounds, tunnels, and secret rooms with no pre-designed programme. Be careful though, because all the terrifying classic horror figures you can think of are right at your heel!

---
There are a lot more events offered in Toronto but there are some of our favourites, and there's something for every type of Halloween lover! So make sure to get more details on these events and have your self a haunting Halloween!