Description
PS4 Consoles
Set in Chicago, where a central network of computers connects everyone and everything, Watch_Dogs explores the impact of technology within our society. Using the city as your weapon, you will embark on a personal mission to inflict your own brand of justice.
Chicago's overarching network is known as the Central Operating System (ctOS), and it controls almost all of the city's technology and information - including key data on all of the city's residents.
You play as Aiden Pearce, a brilliant hacker and former thug, whose criminal past led to a violent family tragedy. While seeking justice for those events, you'll monitor and hack those around you by manipulating the ctOS from the palm of your hand. You'll access omnipresent security cameras, download personal information to locate a target, control traffic lights and public transportation to stop the enemy... and more.
Promo Codes can not be redeemed on this item. Once this item has been opened, it cannot be returned
World Premiere Gameplay Trailer
Aiden Pearce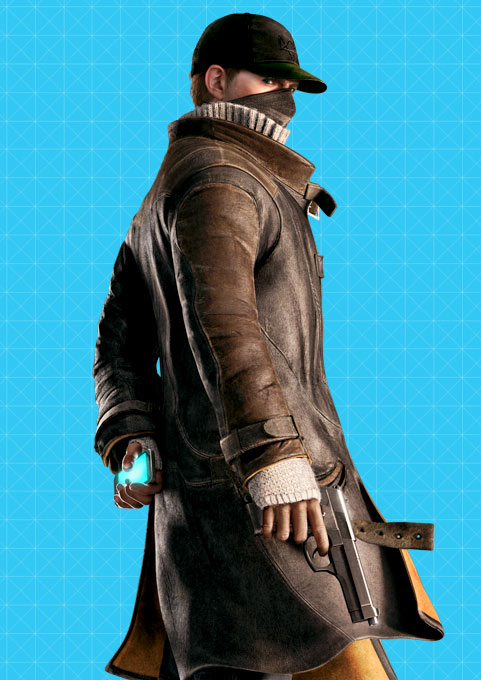 You are Aiden Pearce, a man shaped by violence and obsessed with surveillance, who monitors his family 24/7 in secret to protect them from something that happened in the past. Unfortunately, his family will get endangered once again. Pushed to his limits, he will take justice into his own hands and confront a corrupt system using every weapon available to him. Aiden will become a modern Vigilante Hero – not a hero from the 70's with a cape, but a real human being that will deal with all the repercussions of his actions.
ctOS
The ctOS is an efficient system linking all the city's infrastructure and public security installations to one centralized hub. This system focuses on traffic efficiency, eco-development, tele-communications, and crime control throughout Chicago. It has brought notable benefits to citizens, including shorter commutes, lowered crime rates, a cleaner city, and much more.
Chicago
Watch_Dogs takes place in a contemporary Chicago that's been enhanced and transformed by the ctOS. In this version of Chicago, everything is connected. Banks, security systems, communication hubs, and even the city's basic infrastructure operate via the this connected network. The ctOS provides a new take on one of the world's great cities, and it's this omniscient setting that serves as the backdrop for Aiden's story.
The City is Our Weapon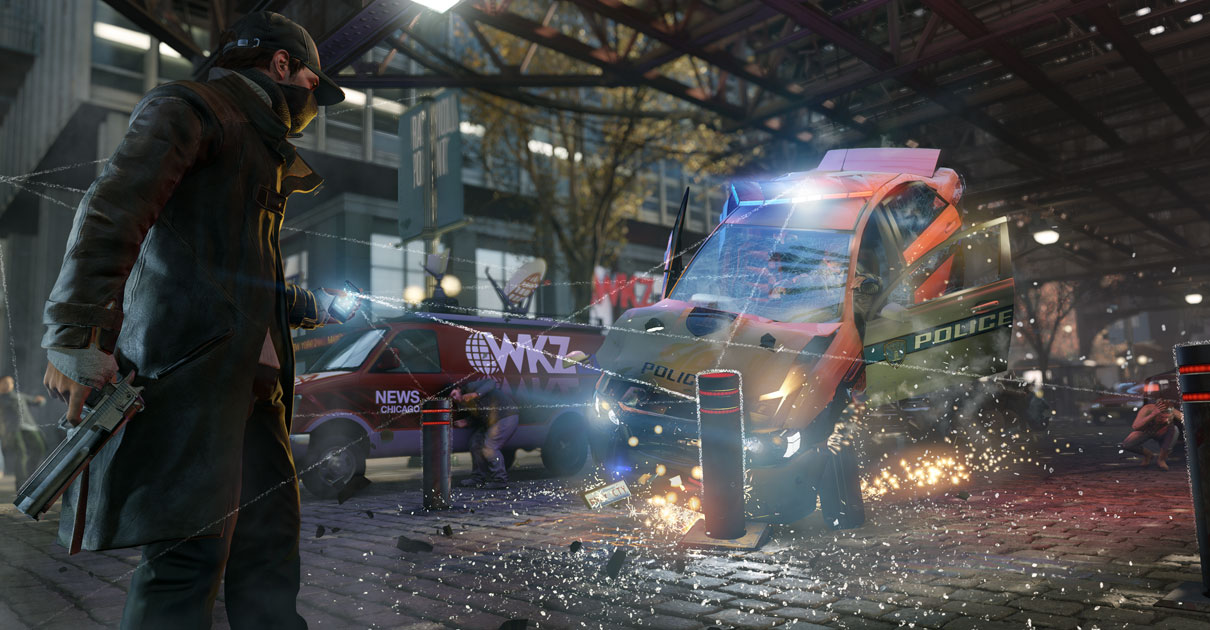 Watch_Dogs takes place in a fully simulated living city. Using Aiden's smartphone, you have real-time control over the city's infrastructure. Trap your enemy in a 30-car pileup by manipulating the traffic lights. Stop a train, and then board it to evade the authorities. Narrowly escape capture by quickly raising a drawbridge. Anything connected to the ctOS can become your weapon.
Street Justice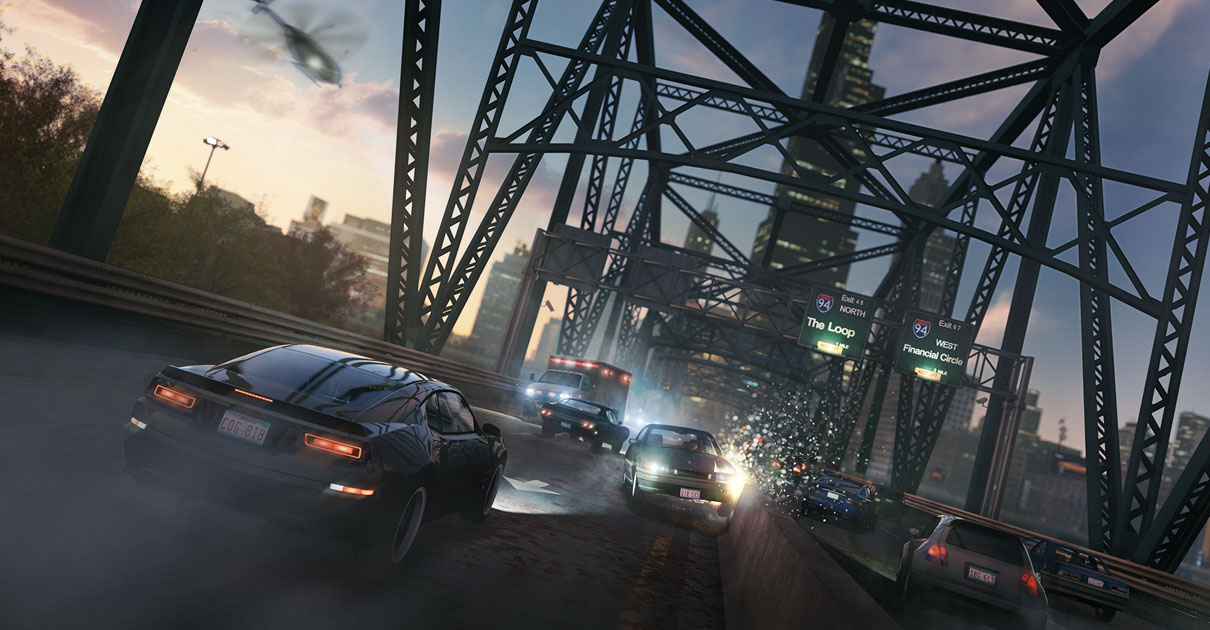 Living in inner city Chicago, where violence is often answered by violence, Aiden has learned how to take the fight to the streets. Deliver devastating blows with your baton, or experience electrifying shoot-outs with physics simulation that rivals anything in the shooter category. Throughout his journey, Aiden will take on his foes with more than 30 traditional weapons.
High Octane Driving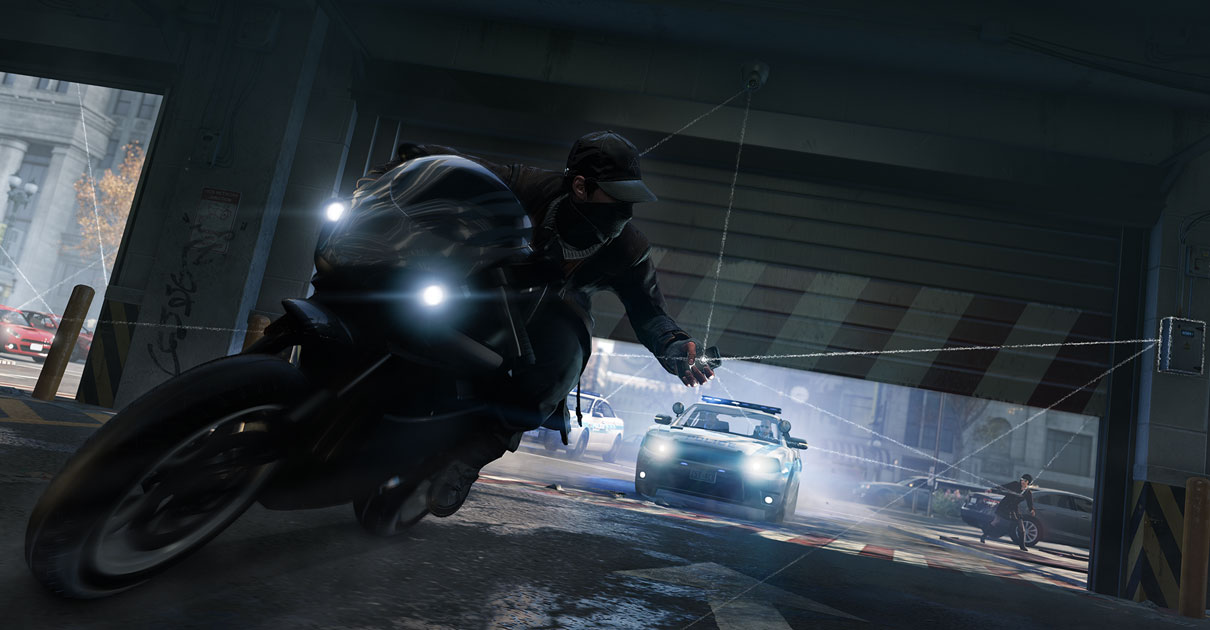 Luckily, Aiden won't always need to traverse Chicago's streets on foot. Ubisoft Montreal has partnered with studios such as Ubisoft Reflections, the acclaimed team behind the award-winning Driver series, to provide a suite of vehicles bursting with horsepower. You'll get behind the wheel of more than 65 cars – each with state-of-the-art physics and handling – to explore Chicago's vast and intricate roadways.
Everything is Under Control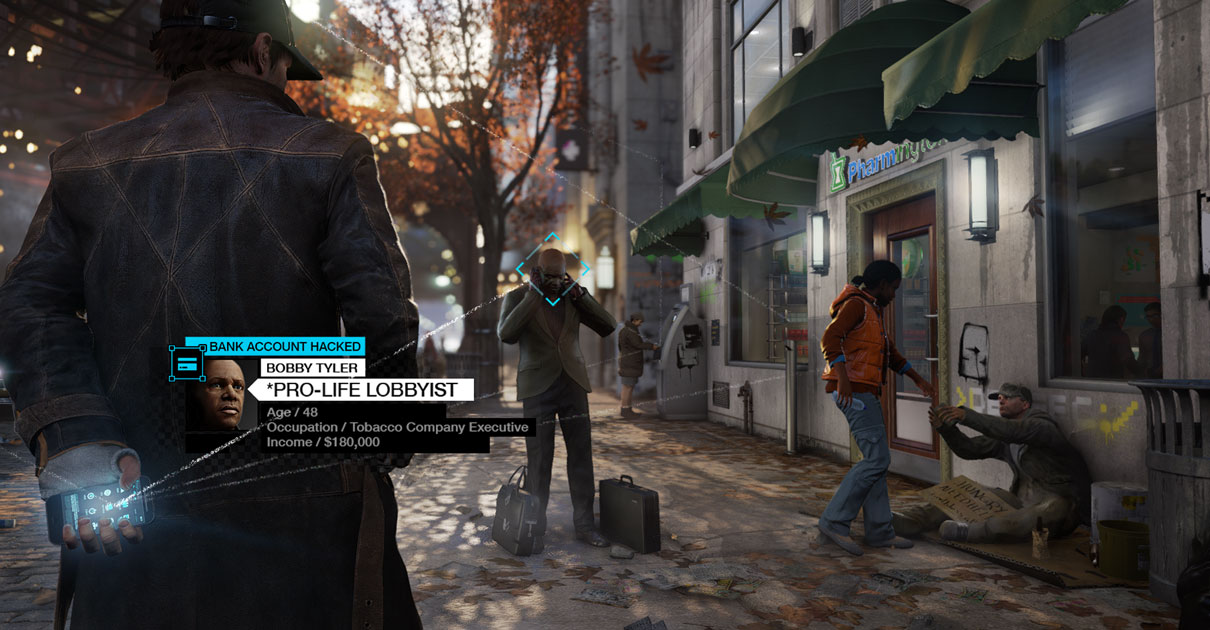 Disrupt, the all-new game engine powering Watch_Dogs, uses advanced processing to deliver stunning visuals and an incredibly immersive world.
Dynamic Navigation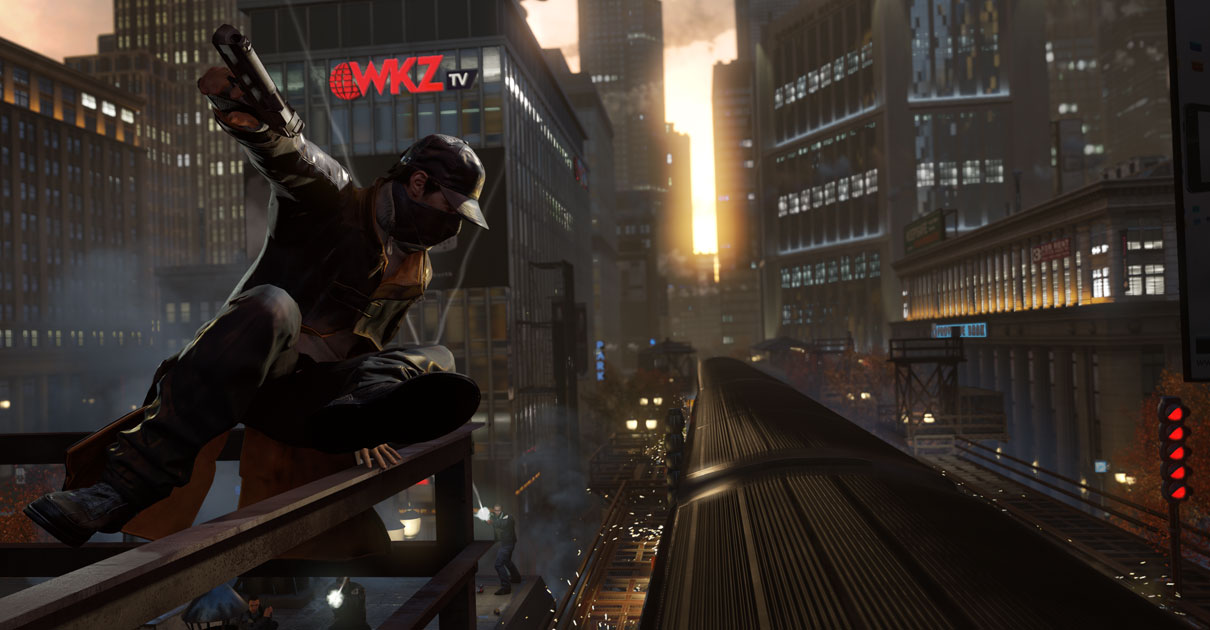 Not only does Watch_Dogs give you the ability to take advantage of the ctOS, it also allows you to explore the many layers of Chicago itself. Cut through buildings, scale rooftops, and explore the city's dangerous underground to catch your target.
Game Features
Hack and control the city. Use the city systems as weapons: traffic lights, security cameras, moveable bridges, gas pipes, electricity grid and more.
Monitor the Masses. Everyone leaves a digital shadow - access all data on anyone and use it to your advantage.
State of the art graphics
Watch_Dogs ™ was the winner of over 80 2012 E3 awards and nominations
Watch_Dogs ™ is developed by Ubisoft's award winning Montreal Studio - The makers of the critically acclaimed Assassin's Creed franchise
PlayStation&reg4: The Best Place to Play™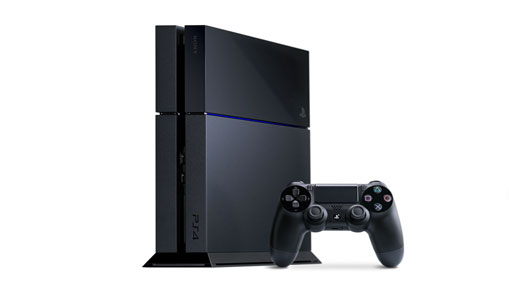 The PlayStation&reg4 system provides dynamic, connected gaming, powerful graphics and speed, intelligent personalization, deeply integrated social capabilities, and innovative second-screen features. Combining unparalleled content, immersive gaming experiences, all of your favorite digital entertainment apps, and PlayStation&reg exclusives, the PS4™ system focuses on the gamers.
Gamer Focused, Developer Inspired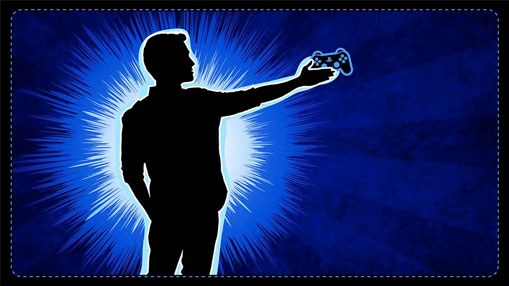 The PS4™ system focuses on the gamer, ensuring that the very best games and the most immersive experiences are possible on the platform. The PS4™ system enables the greatest game developers in the world to unlock their creativity and push the boundaries of play through a system that is tuned specifically to their needs. The PS4™ system is centered around a powerful custom chip that contains eight x86-64 cores and a state of the art 1.84 TFLOPS graphics processor with 8 GB of ultra-fast GDDR5 unified system memory, easing game creation and increasing the richness of content achievable on the platform. The end result is new games with rich, high-fidelity graphics and deeply immersive experiences.
New DUALSHOCK&reg4 Wireless Controller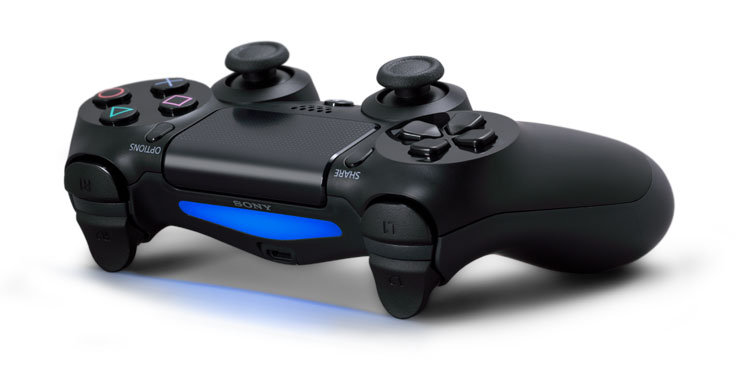 The DUALSHOCK&reg4 controller features new innovations to deliver more immersive gaming experiences, including a highly sensitive six-axis sensor as well as a touch pad located on the top of the controller, which offers completely new ways to play and interact with games. The new SHARE button puts video streaming and sharing a tap away.
Shared Game Experiences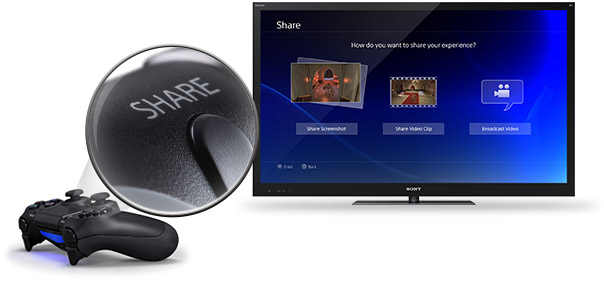 Engage in endless personal challenges with your community and share your epic triumphs with the press of a button. Simply hit the SHARE button on the controller, scan through the last few minutes of gameplay, tag it and return to the game—the video uploads as you play. The PS4™ system also enhances social spectating by enabling you to broadcast your gameplay in real-time.
PlayStation&regPlus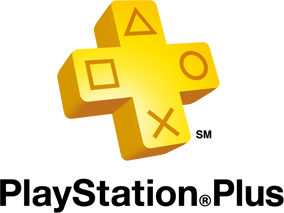 Designed to bring games and gamers together, and to fuel the next generation of gaming, PlayStation&regPlus helps you discover a world of extraordinary gaming experiences. PlayStation&regPlus is a membership service that takes your gaming experience to the next level. Each month members receive access to an Instant Game Collection of top rated blockbuster and innovative Indie games, which they can download direct to their console.
Personalized, Curated Content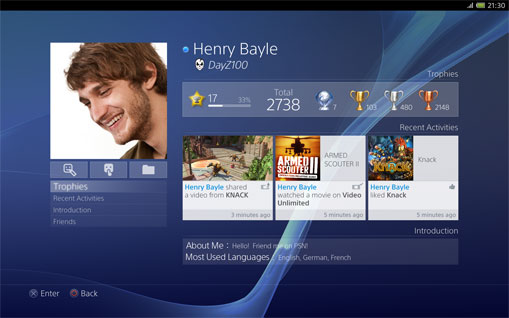 The PS4™ system has the ability to learn about your preferences. It will learn your likes and dislikes, allowing you to discover content pre-loaded and ready to go on your console in your favorite game genres or by your favorite creators. Players also can look over game-related information shared by friends, view friends' gameplay with ease, or obtain information about recommended content, including games, TV shows and movies.
Play as You Download
Increase your play time with the ability to play games while they're downloading titles. When a player purchases a game that is enabled with this feature, the PS4™ system downloads a portion of the game, so play can start, while the rest is downloaded in the background during actual gameplay.
Remote Play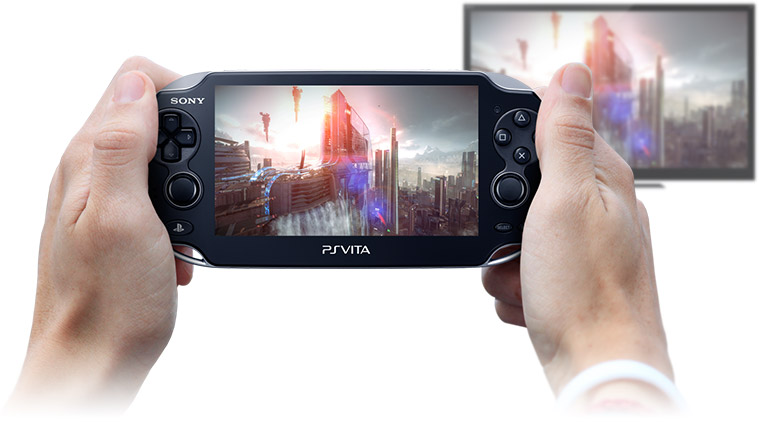 Remote Play on the PS4™ system fully unlocks the PlayStation&regVita system's potential, making it the ultimate companion device. With the PS Vita system, gamers will be able to play a range of PS4™ titles on the beautiful 5-inch display over Wi-Fi access points in a local area network.
Playstation&reg App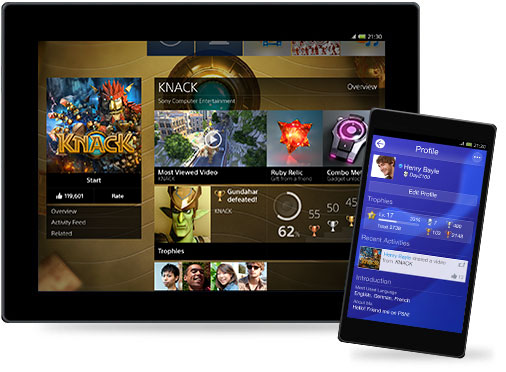 The "PlayStation&reg App" will enable iPhone, iPad, and Android™ based smartphones and tablets to become second screens for the PS4™ system. Once installed on these devices, players can view in game items, purchase PS4™ games and download them directly to the console at home, or remotely watch the gameplay of other gamers playing on their devices.
Dualshock 4
The DUALSHOCK&reg4 wireless controller features familiar controls while incorporating new ways to interact with games and other players. Improved dual analog sticks and trigger buttons offer an even greater sense of control, while the capacitive touch pad opens up endless potential for new gameplay possibilities. Experience the evolution of play with the DUALSHOCK&reg4 wireless controller.
The Touch pad
Located on the top of the controller, the TouchPad offers gamers completely new ways to play and interact with games.
The Light Bar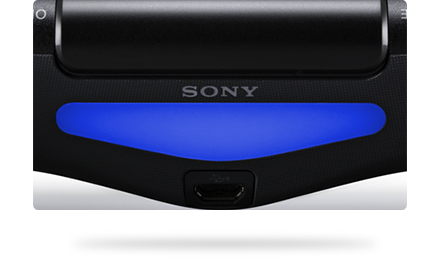 Three LEDs offer a simpler way to easily identify players and quickly see useful game information, like when a character is low on health or has taken major damage.
SHARE Button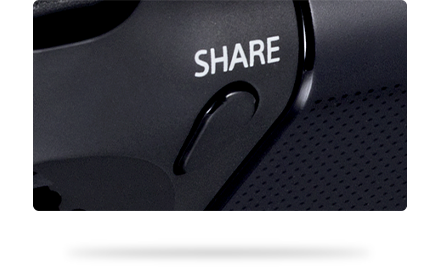 Share triumphs and accomplishments by streaming live gameplay to Ustream or uploading recorded videos to Facebook.
Built-in Speaker and Stereo Headset Jack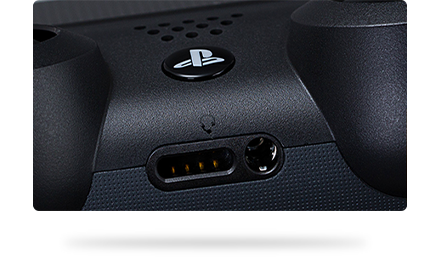 Enjoy high-fidelity sound effects of games from both the TV and also from the controller. Chat with friends playing online with the bundled headset.
New Shape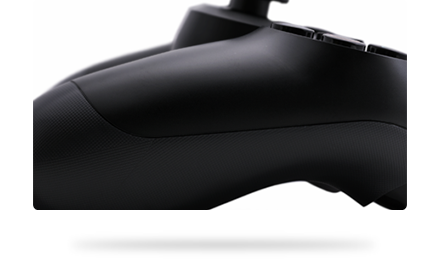 Improved ergonomics means it's more comfortable to hold, while improved analog sticks and buttons mean more precise control.
Enhanced Vibration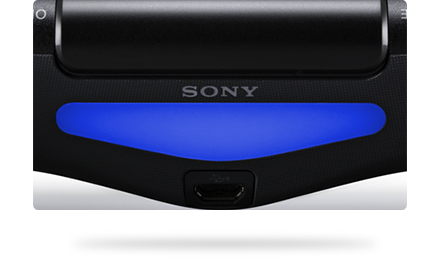 Multiple vibration motors give games a greater degree of expression and heighten the sense of immersion for players.
What's In the Bundle?
1 x 500gb PS4 console
2 x Dualshock 4 controller
1 x copy of Watch Dogs
1 x HDMI cable
1 x AC Power Cord
1 x Instruction manual
About PlayStation
When it comes to gaming, Sony Playstation on SHOP.CA is your best bet for the best deals at great low prices. Whether you're shopping DUALSHOCK controllers or other accessories, SHOP HAPPY for the best in Sony Playstation products and accessories like Black Ops and Modern Warfare and countless other Playstation 3 games and memory cards. Get rewarded on your purchases today while you enjoy the convenience of fast free shipping and returns. Only at SHOP.CA!
Continue Shopping:
PlayStation PS4 Consoles
Shop all PS4 Consoles
Shipping & Returns
Shipping:

Leaves warehouse within 5 business days

Returns:

FREE returns, up to 365 days after purchase